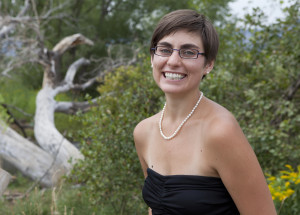 A native of Iowa City, Iowa, Psyche Dunkhase is a dynamic, dedicated and accomplished cellist and cello teacher. With over ten years of experience performing and teaching, Ms. Dunkhase is committed to providing unique musical experiences that inspire creativity, nurture self-expression and spark imagination.
Ms. Dunkhase holds a Master of Music in cello performance from the University of Colorado and Bachelor of Arts in music from Wesleyan University in Middletown, Connecticut. Widely recognized as a dynamic educator, Ms. Dunkhase has founded such programs as Zwischenspiel: Iowa Summer Music (a day camp for string players ages 8-18), Grammy Award-winning Iowa City High School's highly successful chamber music program, and Starting Smart: Why Music Matters, an early childhood development initiative in collaboration with the United Way of Johnson County, Iowa.
Ms. Dunkhase mentors the Greater Boulder Youth Orchestras and performs regularly with ensembles including the Orelia String Quartet, as well as Denver-based art-rock band Princess Music. She has performed in venues including Red Rocks Amphitheater and the Boulder Theater, and has opened for artists including the Punch Brothers, State Radio, and Paper Bird. Additionally, Ms. Dunkhase has performed with the Fort Collins Symphony and the Fort Collins Opera, and has performed and/or recorded with artists including Matt Morris and Shenandoah Davis.